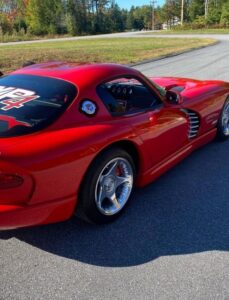 Dyno Tuning
Dynocom 1500 Series Eddy Brake
TLDR: This is the best machine for dyno tuning on the market. Watch your vehicle perform at its peak performance and witness the changes we make in real-time.
The 15,000 series supports speeds of 240+ MPH and 2400+ HP. The maximum axle weight is 14,000 lbs, and the track width range is 30″-102″. The 15,000 series chassis dynos are also upgradeable for the DC-PAU-750 center-mounted eddy brake for steady-state testing, which can support an additional 850+ HP. For high torque applications such as diesel testing or high horsepower drag cars, the DC-PAU-750 offers the world's largest eddy brake capable of supporting over 3000 ft-lbs of torque.
Typically, when you modify your vehicle, it should be tuned after. Dyno tuning your vehicle after it has been modified will ensure that everything runs as it should and that there is no power surge or lack of power in one area or another.
If your car is stock, it can still be tuned. We can tune your vehicle to increase horsepower/ torque or improve gas mileage. It's your car, and we will make it work for you!
Get Moving
Maximum Performance
Maximum power, better drivability, good fuel economy, and a smoother ride.
Live Results
See your car in action and watch the performance change as we tune it!
Follow Us
We post a lot of our work on social media. You can see other cars in action or feature your vehicle!
Benefits
View real-time torque/horsepower output, at steady and changing speeds, to instantly evaluate changes you've made to the engine's fuel or timing maps. The 15,000 Series incorporates stainless steel coverings wrapped around a massive welded hybrid-pyramid frame. This revolutionary new frame design has form and function and allows for better braking and smoother operation. The 15,000 Series comes standard with X Factor Knurling option which provides the highest traction over all other competitors. The optional eddy brake assembly sits directly on the shaft between the two rolls – no need to couple with a belt or universal joint all power is directly transferred from the wheels to the load cell.